DIGITAL MARKETING | SEO | PPC | WEB DESIGN
About DKP Marketing
DKP Marketing exists to enable business owners to reach their customers where they are actively engaged online, in the search engine results pages and across social media channels, by providing a complete digital marketing and design solution that is aligned to the goals of the individual business.
Our Approach to Digital Marketing is Centered Around Your Business Goals
DKP Marketing provide a complete digital marketing and design service to help businesses reach their goals. We start by looking at your current website, how well it is optimised for the major search engines and how easily it can be shared across social media channels, and we dig deep into the 'data'.
The data that we dig into includes your analytics, target market and website visitor demographics, conversion rates, competitor analysis, and more. We then use this data to create a digital marketing plan that is personalised your  business, to maximise your return on investment, increase conversion rates, and improve your overall reach across search and social media.
All You Need to Know About DKP Marketing
DKP Marketing was founded by Karl Foxley to provide an all in one marketing and design solution that is tailored to a business's specific goals and needs.
At DKP Marketing, we spend every day dedicated to solving the biggest problem in business. Increasing revenue. Whether that is through optimising a website to rank better in the search engines, resulting in more visitors and more customers, or improving existing sales funnels to increase conversion rates, or maybe creating an affiliate programme and recruiting a sales-force that increase the overall volume of sales through their combined marketing and promotional efforts. Whatever it is, DKP Marketing can do it for you.
No business is the same and we do not believe in cookie cutter services. Publishers don't know what apps to build, how to monetize them, or even what to price them at. Advertisers & brands don't know where their target users are, how to reach them, or even how much they need to spend in order to do so. Investors aren't sure which apps and genres are growing the quickest, and where users are really spending their time (and money).
Throughout the history of business, people use data to make more informed decisions. Our mission at DKP Marketing is to make digital marketing accessible to businesses, explore the data that is available, and create a plan that is actionable and transparent.
Are you a freelancer or an agency?
Karl Foxley is the main digital marketing expert and web designer for DKP Marketing and works with a small, remote team. We believe this to be the best fit for our clients, because, we avoid the lone working that freelancers experience, where it can be necessary to keep chasing the next client to ensure an income flow that is steady. Agencies, on the other hand, have huge overheads to cover, including building rent and maintenance, utility bills, staff wages, etc. and these costs are passed on to their clients.
By working with a team of super-talented, remote workers, a network of freelancers, we remove the difficulties of lone working, and,  we cut the costs of owning a traditional business. These savings are passed on directly to our clients.
Karl Foxley is an experienced digital marketer, specialising in search engine optimisation, Google Analytics, pay-per-click advertising, social media marketing and management, email marketing, affiliate marketing, and many other areas.
Karl has worked online for the past 10 years, alongside his 20 years working in education. Karl helps individuals and businesses, to create websites that look amazing and are tailored to specific user goals (conversions for sales, opt-ins for lead generation, etc). Karl originally started earning online by selling on places like eBay and then Amazon, before branching out into affiliate marketing.
Karl has spent the past 7 years providing digital marketing services, chiefly SEO, as a white-label service to web design freelancers and companies. Karl decided to start DKP Marketing to merge his passions of teaching and digital marketing, allowing him to  work directly with clients and provide them with the best possible service without the constraints of being a white-label service provider (which often comes with lots of restrictions). You can read articles written by Karl on the DKP Marketing blog and see his passion for helping people to help themselves through education, and the sharing of ideas and knowledge.
If you wish to speak to Karl directly about your project, please use the contact form or reach out on the following social media accounts.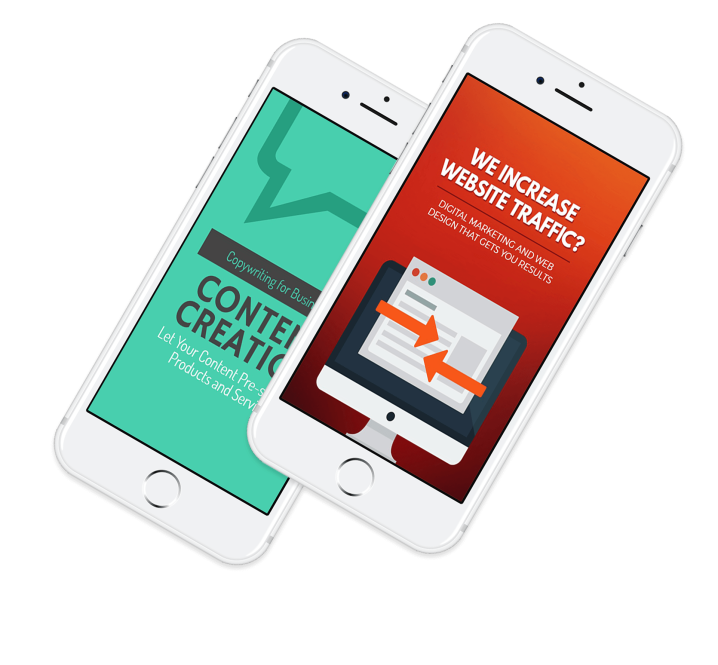 Our Values
Underpinning our services are the core values that guide our approach to everything that we do.
Accountability
Our best marketing comes from our clients telling other business owners about us.  For this reason, we hold ourselves to the highest standards as we want you to be so happy with our work that you tell your family and friends about us.
Collaboration
We believe in working as closely with our clients as they wish. Some clients like to be deeply involved in the digital marketing and design process, whereas others like to hand over their project and only receive updates when particular milestones are reached. Either way, we always keep our clients up-to-date and never leave them guessing about their project or campaigns.
Education
We believe in educating our clients in how digital marketing works and why we do what we do. We believe this level of transparency builds trust.
Partnership
We believe that working with our clients is a partnership, and we are one of the team. We want your business to be a success as our name is attached to your results.
Our Core Services
As a full service digital marketing provider we specialise in a vast range of disciplines. Our core services include:
Digital Marketing
DKP Marketing provide a full service digital marketing service that includes, search engine optimisation (SEO), pay-per-click advertising (PPC), social media marketing and management, email marketing, affiliate marketing, and much more. We design our packages around our clients' business goals and preferred marketing channels. We do not provide a cookie-cutter service and that is why we provide individualised proposals specific to each client.
Search Engine Optimisation
DKP Marketing provide a complete range of SEO services. These include SEO site audits, onsite SEO, local SEO, technical SEO, content creation, curation and optimisation, copywriting, link-building, keyword research, web tracking and analytics, blogger outreach, content promotion, e-commerce SEO, WordPress SEO, SSL implementation, and more.
Pay-Per-Click Advertising
DKP Marketing provide a stellar pay-per-click advertising service dedicated to increasing click-through rates (CTR), and landing page conversion rates (CRO). We actively monitor our PPC campaigns to reduce costs and increase ROI (return on investment), retargeting, and more.
Social Media
DKP Marketing provide social media marketing and management for all the major social platforms that are available today. We also take the time to try and test new social media channels so that we are ahead of the latest trends. We specialise in Facebook marketing, Twitter marketing, YouTube video creation and advertising, LinkedIn marketing, Instagram marketing, Snapchat, Whatsapp, and more. We create and share industry specific content that encourages social shares, social engagement and builds a positive brand experience for your audience.
Email Marketing
DKP Marketing specialise in creating email marketing campaigns that get opened and encourage the recipient to take action – visiting a website and making a purchase. We help brands create lead magnets, landing pages that convert, build email subscriber databases, perform list and marketing segmentation. We craft beautiful brand newsletters and autoresponder follow-up emails, so that you can engage your audience on auto-pilot.